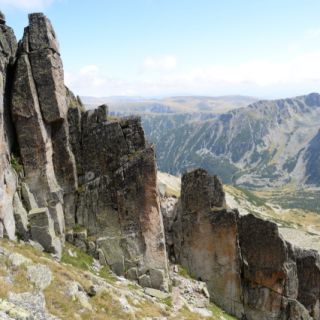 Using the Gondola Lift to Yastrebets peak. Afterwards, the upper station of the Markudzhik 3 ski lane goes down a narrow mountain trail, along the ridge of the mountain, reaching Mount Aleko, after that Mount Bezimennia and finally Musala . After a break we will continue to the Trionite peak, Malka Musala peak, Irechek peak, Deno peak, Shater peak and Sitnyakovo peak. The return to Borovets is with the Sitnyakovo Express four-seat lift.
Duration: All day long with advanced hiking – for experienced travellers.
Price: 1-3 people 115 BGN, price ofr more than 3 people 38 BGN per person (including Mountain guide, lift ticket and insurance)
Note: Bookings required every day except Mondays and Tuesdays.
** Note: A dry package is included in the price